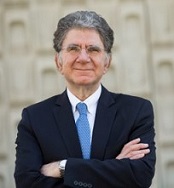 Howard Feldman, MD, FRCP
Howard Feldman, MD, FRCP (C) was appointed Director of the Alzheimer's Disease Cooperative Study (ADCS) in April 2016. He is a clinical neurologist and Professor of Neurosciences at the University of California, San Diego (UCSD). He holds the Epstein Family Chancellor's Chair in Alzheimer's Disease Research. Dr. Feldman came to the ADCS after serving as the Executive Associate Dean for Research at the University of British Columbia (UBC) as well as the Director of the Alzheimer's and Related Disorders Clinic at UBC. He continues to hold an appointment as an Affiliate Professor with UBC.
Dr. Feldman has made vital contributions in scientific discoveries and clinical research studies focused on aging, mild cognitive impairment/Alzheimer's disease (AD), frontotemporal dementia (FTD) and diagnostic/therapeutic trials. He contributed to the discoveries of the progranulin (Nature 2006) and C9ORF72 (Neuron 2011) genetic mutations which cause FTD and FTD with motor neuron disease. He was involved in the development of important novel criteria for Alzheimer's disease that re-conceptualize the disease and could lead potentially to earlier and more successful interventions (Lancet Neurology 2007, 2011, 2014). Dr. Feldman has led a number of international clinical trials in AD resulting in important original data and informing care across the continuum of the disease.
His career contributions have been profiled in Lancet Neurology in 2007. In 2014 he was named by Thomson Reuters as a 'highly cited' neuroscientist and among 'the world's most influential scientific minds.' He has been appointed as Fellow of the Canadian Academy of Health Sciences and the American Academy of Neurology in 2008. He has served as inaugural Fisher Family and Alzheimer Society of British Columbia Endowed Professorship for Research in Alzheimer's Disease.
From 2009-2011, Dr. Feldman took a leave from his academic appointment at UBC to take on a senior leadership role as therapeutic area head for neuroscience global clinical research at Bristol-Myers Squibb, where his research focused on developing novel pharmaceutical therapies for neurodegenerative and other neurological/psychiatric disorders.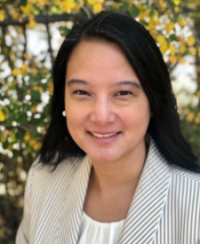 Judy Pa, PhD
Dr. Judy Pa, PhD joins UCSD as the Co-Director of the ADCS and Professor of Neurosciences. She will hold the Shiley Endowed Chair of Alzheimer's Disease Research, in honor of Dr. Leon Thal, the founding director of the ADCS. Dr. Pa has 20 years of human neuroimaging experience and directs a research lab focused on Alzheimer's prevention and risk factors. She joins us most recently from USC in which she was Project Leader of their Program Project Grant on Vascular Contributions to Alzheimer's disease, Imaging Core Co-Leader of their Alzheimer's Disease Research Center, and Co-Director of the USC SMART-VR Center. One branch of her research program is developing and testing new multi-domain combination interventions using technology, such as virtual reality and remote activity monitoring, with the goal of preserving brain health and cognition.
Dr. Pa is currently the Principal Investigator of 2 ongoing National Institutes of Health behavioral intervention trials with a focus on physical and cognitive activities. She also leads a research program on big data approaches to investigate the interplay between biological sex and APOE genotype, two key risk factors for Alzheimer's disease. Dr. Pa is an internationally recognized leader in lifestyle-based interventions for brain health and whose research has been featured on MSNBC, US News, Larry King Live, and the Hallmark Channel with Maria Shriver. She is dedicated to mentoring the next generation of scientific leaders, early career researchers, graduate students, and data enthusiasts. In her non-science time, Dr. Pa spends time with her husband, 2 kids, and labrador retriever on the ski slopes.
ADCS Associate Directors Drs. Kaye, Sano, and Schneider are long-standing ADCS Steering Committee members, experienced Principal Investigators, and internationally recognized leaders in the field of Alzheimer's Disease research who contribute their expertise and leadership to the ADCS in their roles as Associate Directors. This leadership team of Associate Directors is highly experienced and skilled in clinical trials, not only having developed innovative field-leading trials, but also bringing a deep experience in trial administration, operations, and execution. They offer critical advice and strategic input into the directions of the ADCS and its program development. The ADCS is grateful to Drs. Kaye, Sano, and Schneider for their key leadership and contributions to the ADCS.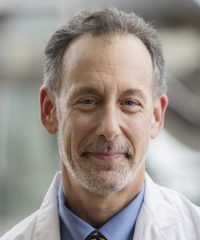 Jeff Kaye, MD
Jeffrey Kaye, MD is a professor of neurology and biomedical engineering. For over twenty-five years, he has engaged in brain aging and dementia research focused on maintaining brain health and identifying effective therapies. He has collaboratively designed and completed studies enrolling thousands of individuals across a full spectrum of designs, from major longitudinal community cohort studies to novel proof of concept, "n-of-one" high frequency data capture protocols. Dr. Kaye has worked with many national and international research organizations serving in key leadership roles, including ADCS Associate Director, Chair of the International Society to Advance Alzheimer's Research & Treatment (ISTAART), member of the Clinical and Cognitive Outcomes Scientific Advisory Group of the European Prevention AD Consortium, and PI of CART (Collaborative Aging Research using Technology initiative). The Oregon Center for Aging & Technology (ORCATECH) and CART which Dr. Kaye leads, uses and develops technologies that assess everyday home-based activities, providing millions of hours of real-world and real-time activity and health data, with a focus on translating that data into actionable health and wellness outcomes. In addition to his role as ADCS Associate Director, he has served as a member of the ADCS Steering Committee, and ADCS Publications Committee. Dr. Kaye is the Layton Professor of Neurology and Biomedical Engineering and the Director of the NIA – Layton Aging and Alzheimer's Disease Center, as well as Director of the Oregon ORCATECH and the Oregon Roybal Center for Care Support Translational Research Advantaged by Technology (ORCASTRAIT).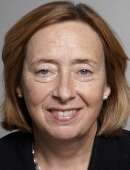 Mary Sano, PhD
Mary Sano, PhD is a neuropsychologist by training and has been involved in designing and conducting observational studies and clinical trials in the area of aging, cognitive loss, and dementia (Alzheimer's disease, Parkinson's disease, and mild cognitive impairment of aging) for over 20 years. She has directed the development of behavioral and neuropsychological assessments as outcomes for clinical research studies in adults and research in aging populations and has overseen the translation for the inclusion of Spanish speakers and other non-native English speakers. Dr. Sano also developed methods for standardizing cognitive outcomes in clinical trial assessment in Europe and Asia. She has worked with the ADCS since its inception, and directed the first ADCS multicenter trial of vitamin E and Selegiline, for which she received the Veris Award in 1998. In this study, minority participation was more than double that of any other clinical trial for this disease. In addition to her role as ADCS Associate Director, she counts having led the ADCS minority recruitment and pharmaco-economic initiatives among her many contributions to the ADCS. Dr. Sano is Professor of Psychiatry and the Director of the Alzheimer's Disease Research at Mount Sinai School of Medicine. She is also the Director of Research and Development at the Bronx Veterans Administration Hospital.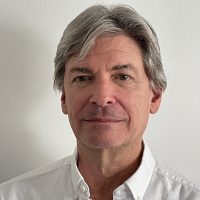 Lon Schneider, MD
Lon Schneider, MD is professor of psychiatry, neurology, and gerontology, and holds the Della Martin Chair in Psychiatry and Neuroscience at USC. He has considerable expertise in clinical trials methods, instruments and rating scales for dementia trials, meta­analyses, and drug development. He is internationally recognized in clinical drug development for Alzheimer's disease and cognitive disorders, neuropsychiatric, and behavioral disorders, and has led numerous clinical trials for AD and MCI therapeutics. Dr. Schneider has consulted on development programs of several drugs for AD, and directed multicenter trials in AD, including the paradigm shifting CATIE-AD trial. Among other scales, he led the development of the ADCS-CGIC, the most common CGIC or CIBIC+ method for judged global impression of change in dementia clinical trials. More recently, Dr. Schneider examined evidence for secular changes in AD trials characteristics and outcomes, and is conducting work on trials simulations using large meta-databases to assess the effects of Alzheimer-related biomarkers and genotypes on the efficiency of targeted clinical trials in order to improve methods. He served as the PI and Project Director of the TCAD study sponsored by Toyama Fujifilm and coordinated through the ADCS (2014-2016). In addition to his role as ADCS Associate Director, he has served as the Chair of the ADCS Instruments Committee since 2017. Dr. Schneider directs the USC State of California Alzheimer's Disease Center and co-directs the clinical core of the USC NIA Alzheimer's Disease Research Center.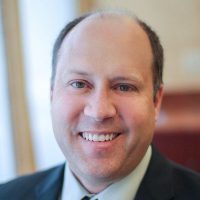 James B. Brewer, MD, PhD
Dr. Brewer received his graduate and medical training at Stanford University and his neurology residency training at Johns Hopkins University. He joined the Department of Neurosciences in 2004, in a joint recruitment of the Departments of Neurosciences and Radiology, and is a leading investigator at the interdisciplinary Multimodal Imaging Laboratory.
Dr. Brewer's primary research interest is human memory. He uses functional and structural magnetic resonance imaging (MRI) to study memory processes in volunteers with healthy memory and in patients with memory impairment, such as cases caused by Alzheimer's disease (AD). This research focuses on the medial temporal lobe (MTL) of the brain, which shows selective damage early in the course of AD. The overarching aim of the work is to better understand the memory function of distinct MTL substructures and the nature of the interaction between those substructures and other brain regions.
Dr. Brewer was one of the first researchers to show that functional MRI (fMRI) can identify distinct activations within the MTL. He and colleagues were the first to use the technique of event-related fMRI to identify brain activity that is directly related to the process of forming memories.
In addition, Dr. Brewer teaches neurosciences and neurology to graduate students, medical students, and residents. He participates as a lecturer in courses on fMRI and memory, assists in neuroanatomy instruction for medical students, and is an active participant in the Neurosciences Graduate Program. He is Co-Director of the UCSD Neurology Residents' Clinic at the VA San Diego Healthcare System, where he advises and mentors neurology residents in clinical neurology. He is an attending physician at the UCSD and VA Medical Centers. In addition to his university service, Dr. Brewer is an ad hoc reviewer for several journals, including Neurology, Trends in Neurosciences, and Hippocampus.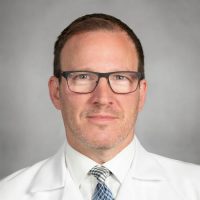 Gabriel Léger, MD
Director, Medical Safety Core
Dr. Gabriel Léger completed his training in clinical neurology at the Montreal Neurological Institute of McGill University, where he also performed research in imaging of neurodegenerative diseases. He completed clinical fellowships in Movement Disorders at McGill, and in Cognitive and Behavioral Neurology at Northwestern University, Chicago.
After returning to Montreal, where he was Assistant Professor and Director of the Neurology Residency program at the University of Montreal for 7 years, he moved to the Lou Ruvo Center for Brain Health of the Cleveland Clinic, Las Vegas, in 20011, where he directed their fellowship program in Behavioral Neurology and Neuropsychiatry as well as their FTD and young-onset dementia clinic.
He has participated in numerous clinical trials targeting the diagnosis and treatment of Alzheimer's disease (AD) and related disorders and has a special interest and expertise in the diagnosis and treatment of atypical and focal dementias, including frontotemporal dementia (FTD or Pick's disease), Primary Progressive Aphasia, Posterior Cortical Atrophy, and dementias with Lewy bodies.
He joined the Neurosciences faculty at UCSD as an Associate Professor in July 2018. His work continues to involve direct patient care, clinical trials in AD and related disorders, and clinical trial medical safety. Dr. Léger has been the Director of the ADCS Medical Safety Core since January 2021.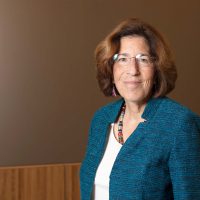 Andrea LaCroix, PhD
Director, Recruitment and Communications
Dr. LaCroix is Professor and Chief of Epidemiology in the Department of Family Medicine and Public Health at the University of California, San Diego.  She is also the Director of the Women's Health Center of Excellence at UCSD.  She has an extensive research program devoted to studies on factors associated with healthy aging in older women and men.  She has conducted numerous randomized clinical trials and observational studies on the prevention of cancer, fracture, heart disease, and frailty in postmenopausal, as well as large, prospective studies of exceptional aging and maintaining physical and cognitive function into later life.
Prior to joining the faculty of UCSD in October 2013, Dr. LaCroix was Co-Principal Investigator of the Women's Health Initiative (WHI) Clinical Coordinating Center at the Fred Hutchinson Cancer Research Center in Seattle, Washington.  Her work within the WHI program includes evaluating the longterm effects of hormone therapy and calcium/Vitamin D supplementation on chronic disease outcomes including heart disease, cancer and fracture.  She was also Co-Principal Investigator of the Data Coordinating Center for the Menopausal Symptoms: Finding Lasting Answers for Symptoms and Health (MsFLASH) clinical trials network, an NIA initiative to expedite the testing of new interventions for menopause symptoms.  In addition, she continues work on healthy aging studies as a Senior Scientific Investigator at the Kaiser Permanente Washington Health Research Institute (KPWHRI) in Seattle where she has collaborated on the Adult Changes in Thought (ACT) cohort study investigating risk factors for cognitive health and dementia for over 20 years. Dr. LaCroix also lead an NIA-funded T32 training program entitled, "Improving Healthcare for Aging Women" at KPWHRI for the past 10 years.
Dr. LaCroix received her doctoral degree in epidemiology from the University of North Carolina at Chapel Hill in 1984, and completed a postdoctoral fellowship in cardiovascular disease at The Johns Hopkins University in Baltimore, MD in 1985.  Before coming to Seattle, WA in 1989, Dr. LaCroix was a federal government epidemiologist at the National Center for Health Statistics and then the National Institute on Aging.
She served on the National Advisory Council on Aging for the National Institutes of Health, National Institute on Aging from 2009-2012.  In 2010, she received the McDougall Mentoring award which recognizes and honors faculty members who demonstrate an outstanding investment in their mentees' professional development and success as independent researchers or clinical scientists. In 2014, Dr. LaCroix was elected as a member of the American Epidemiological Society. She has authored over 380 scientific publications, and was selected as a Thomson Reuters Highly Cited Researcher in 2014.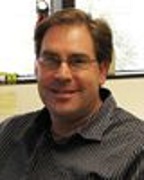 Robert A. Rissman, PhD
Dr. Rissman received his graduate degree in Neuroscience from Drexel University College of Medicine in 2001. He completed postgraduate training at the University of California, Irvine and at The Salk Institute, before joining the UC San Diego-Department of Neurosciences in 2008. Dr. Rissman's work at UC San Diego is split into several parts that are balanced relatively equally. His lab in the School of Medicine at UC San Diego is focused on biomarker discovery in neurodegenerative disease such as Alzheimer's Disease (AD) and Parkinson's Disease (PD) using banked human samples and animal models. In addition, Dr. Rissman's lab studies the mechanistic pathways that link PD neuropathology (e.g. synuclein) to AD in animal models.
In addition to research at UC San Diego, Dr. Rissman is a Principal Investigator at the Veterans Administration (VA) San Diego and this research is focused on understanding how central corticotropin-releasing factor (CRF) neuromodulatory pathways interplays with peripheral stress signaling and contributes to neuronal vulnerability and AD neuropathology using transgenic mice, in vivo pharmacology, and human postmortem tissues. In addition to basic science translational research, Dr. Rissman is the Director for UC San Diego's Alzheimer's Disease Cooperative Study (ADCS) Biomarker Core and Alzheimer's Disease Research Center (ADRC) Neuropathology Core.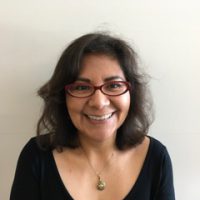 Carol Evans
Director, Administrative Core
Carol Evans is the ADCS Director of Administration and Business Operations, and the Chair of the ADCS Data and Sample Sharing Committee. Ms. Evans is a member of the senior management team and is responsible for the daily administrative operations of the ADCS. Ms. Evans provides leadership and direction to all staff and sites and is a key professional responsible for working collaboratively with ADCS Core Directors and other colleagues to anticipate needs, streamline processes, and problem-solve systems to ensure best business processes. Ms. Evans is responsible for internal and external communications between ADCS units, campus departments, and internal and external constituencies including campus leadership, Unit Directors, Project Directors, Steering Committee members, UCSD Health divisions, NIH, NIA and other funding agencies.
Ms. Evans leads efforts to develop policies and procedures to ensure the efficient operation of the ADCS, and provides project management, analytical support and leadership, budget resource management, including oversight of the annual operating budget. She serves as the ADCS representative regarding human resources, and facilities/space planning. Ms. Evans assists in developing new directions for the ADCS, including the unit's strategy/mission statement, and is responsible for developing and implementing the ADCS's strategic planning. She is a principal advisor to the ADCS Director, advising and providing analytical support and leadership on a variety of projects of importance to the center.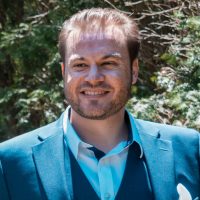 Andy MacKelfresh, MBA
Director, Informatics
& Data Management Core
Andy MacKelfresh, MBA is the director of the data management and informatics cores. He provides strategic oversight of the generation of data-centric solutions that enable the ADCS clinical research objectives. Andy is a computer scientist and business professional. He comes to the ADCS with 20 years in academia via two tours at Duke University.
In between tours, he worked at a pharmaceutical company, contract research organization, and practiced his MBA running a consultancy, thereby garnering a well-rounded set of experiences. Andy is passionate about advancing health science endeavors and is thrilled to bring his skills to bear in the efforts to tackle AD and related dementias.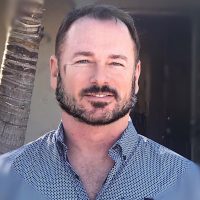 Don Guterwill
Director, Clinical Monitoring
As Director of Clinical Monitoring, Mr. Guterwill oversees all ADCS clinical monitoring operations and personnel. He is responsible for the coordination of monitoring activities for all ADCS clinical trials, including start-up, launch, maintenance, and closure. Additional activities and responsibilities include protocol review for potential implementation of risk-based, as well as remote monitoring plans. He also chairs centralized monitoring review teams, and prepares investigator and clinical monitor training materials, including materials used for investigator meetings.
Mr. Guterwill's clinical research experience spans 30 years in various therapeutic areas within neurosciences, infectious disease, oncology, vaccinology, urology, gastroenterology, and pain management. His experience spans over 22 years of global clinical trial management experience, including the management of more than 30 phase 1-4 clinical trials. He is experienced in both industry and investigator initiated clinical trials, both single-center as well as multi-centered. Mr. Guterwill has been involved in the development of clinical trials standards and processes for clinical trial phases 1-4. He enriches his team of clinical monitors and clinical manager(s) with a broad understanding of clinical trial management, process development, clinical compliance oversight, and extensive management experience regarding study sites and clinical monitoring teams.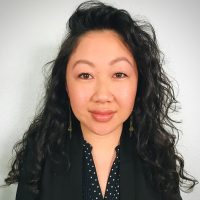 Leticia Hu
Leticia Hu is the ADCS Finance Director. She is responsible for the oversight of ADCS financial operations and budget planning. She has built a long and distinguished career within UCSD and has gained extensive experience in financial management and research administration. Leticia was the first recipient of the Executive Vice Chancellor Management Fellowship under the mentorship of the Senior Associate Vice Chancellor Steven Ross, playing key roles in campus-wide initiatives and serving in various Department Business Officer roles within Academic Affairs.
Leticia is a graduate of the University of California, Berkeley, with a degree is Development Studies and a minor in Business Administration. Leticia is trilingual, fluent in Cantonese, Spanish, and English, and is passionate about helping the community. She has volunteered with the Jade Ribbon Campaign to spread awareness about Hepatitis B and liver cancer in the Asian community.  She has also volunteered with the East Bay Sanctuary Covenant, helping the low-income Spanish-Speaking community with translating documents and teaching English as a second language.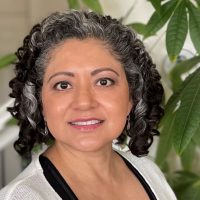 Veronica Fernandez RN, BSN, MN
Director, Clinical Operations
As Director of Clinical Research Operations, Veronica Fernandez oversees the ADCS clinical operations and personnel. Veronica is responsible for leadership, clinical operations team member development, planning and implementation of the ADCS trials in collaboration with other ADCS Core Directors, study sponsors, and Project Directors to ensure a robust, clinical trials infrastructure.
Veronica has over 25 years of clinical research experience having worked at Cedars-Sinai, Harbor-UCLA Research and Education Institute, Scripps Green Hospital, Agouron/Pfizer, Allergan, Amgen, Heron Therapeutics, MEI Pharma and the CRO Quintiles (IQVIA). Veronica established her own corporation offering quality clinical research consulting services to the pharmaceutical, biotech and medical device industry. Throughout her career trajectory, she has held pivotal roles in clinical operations as Clinical Research Nurse, Sr. CRA, Sr. Manager, Project Lead and Associate Director. Veronica thrives in a fast paced and deadline driven environment, but never loses focus on the scientific foundation for product quality and well-being of human subjects.