Thank you for your interest in ADCS legacy trials. All of the data sets below are available for sharing upon request. Please complete the Data Access and Sample Request form to request any of the data sets below. To download the request form, please click on the link or button found below and submit your completed form to: ADCSdataaccess@ucsd.edu.
Once your form is received, the ADCS Data and Sample Sharing Committee will review your request, and upon approval, a fully executed DUA (for data) and/or MTA (for samples) will be completed prior to data and sample sharing.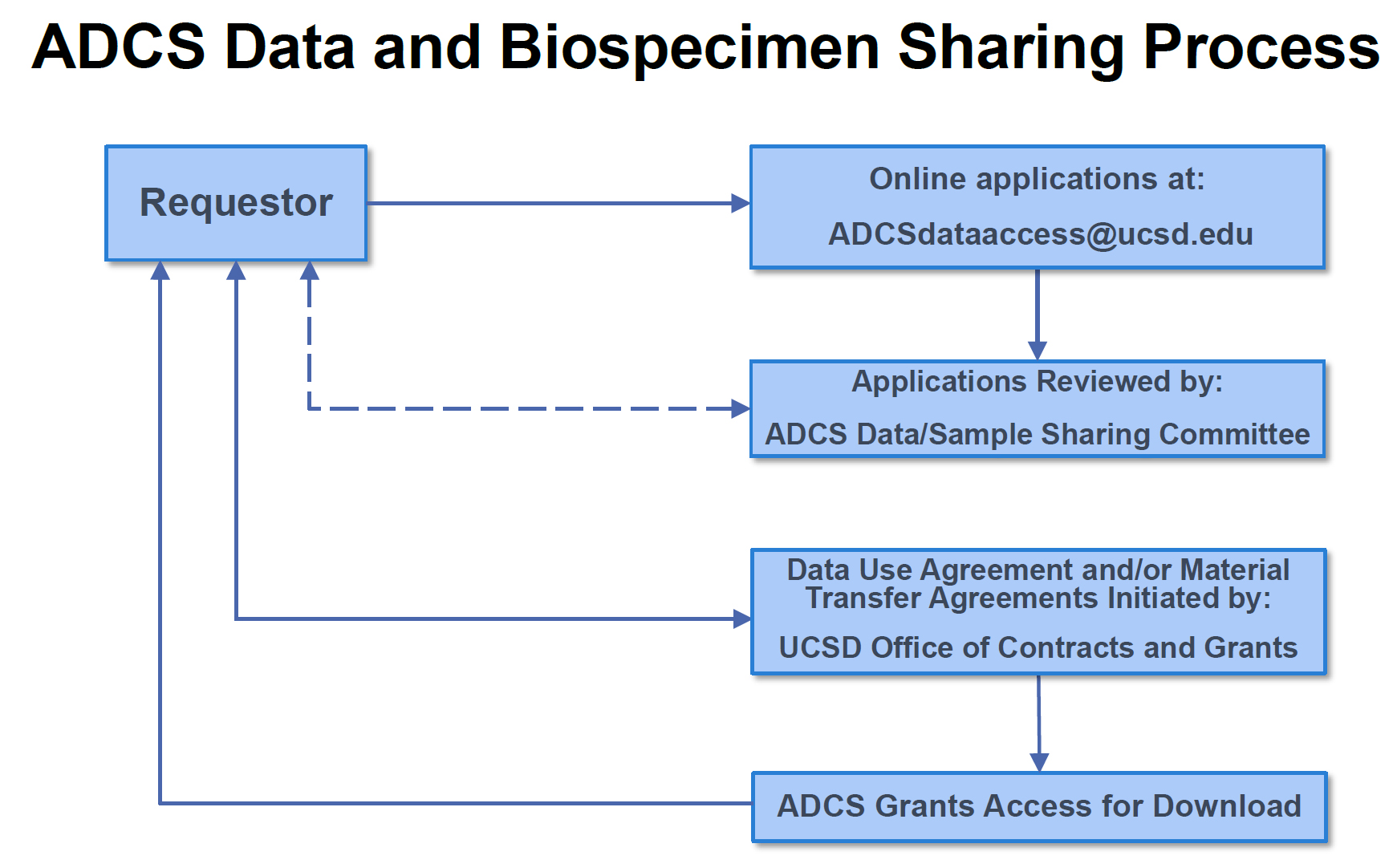 Please note that for recently completed trials, access to ADCS trial data remains restricted until the study's primary manuscript has been published. Please also review the ADCS Data Access Policy and ADCS Publications and Citations Policy .
To request data sets, please complete the Data Access and Sample Request Form and submit it to ADCSdataaccess@ucsd.edu.